Donations to the Foundation can be made by donating through the column on the right.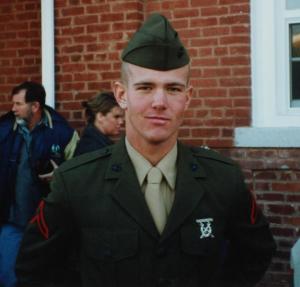 Established in 2014, The Paul Oliver Foundation is a tax exempt non-profit aimed at providing service animals to veterans of combat with  Post Traumatic Stress Disorder (PTSD) and Traumatic Brain Injury (TBI). The foundation does this through it's mission: Honoring Our Nation's Heroes Through Actions and Service.
Co-founders Kimm Harris and Amanda Butler began this organization after losing a dear friend, Paul Oliver, to complications of severe PTSD and TBI, stemming from multiple deployments to Iraq and Afghanistan.
Sgt. Oliver was an kind and brave man,  beloved son, brother, uncle, friend, and a courageous Marine. Paul's goal was to overcome his troubles so that he could help those who suffered as he did. Unfortunately, in December of 2013 he lost his battle to PTSD and will not be able to complete those goals, so we at TPOF will do it in his memory.
Check our page often! Here we will keep you updated on our progress, announce fundraisers, and provide information about PTSD and Traumatic Brain Injury. It is our hope that the information we provide will help those affected by PTSD and TBI, as well as their family and loved ones, better understand these conditions.
Thank you all for your support thus far. We can't wait to see what the future holds for The Paul Oliver Foundation.